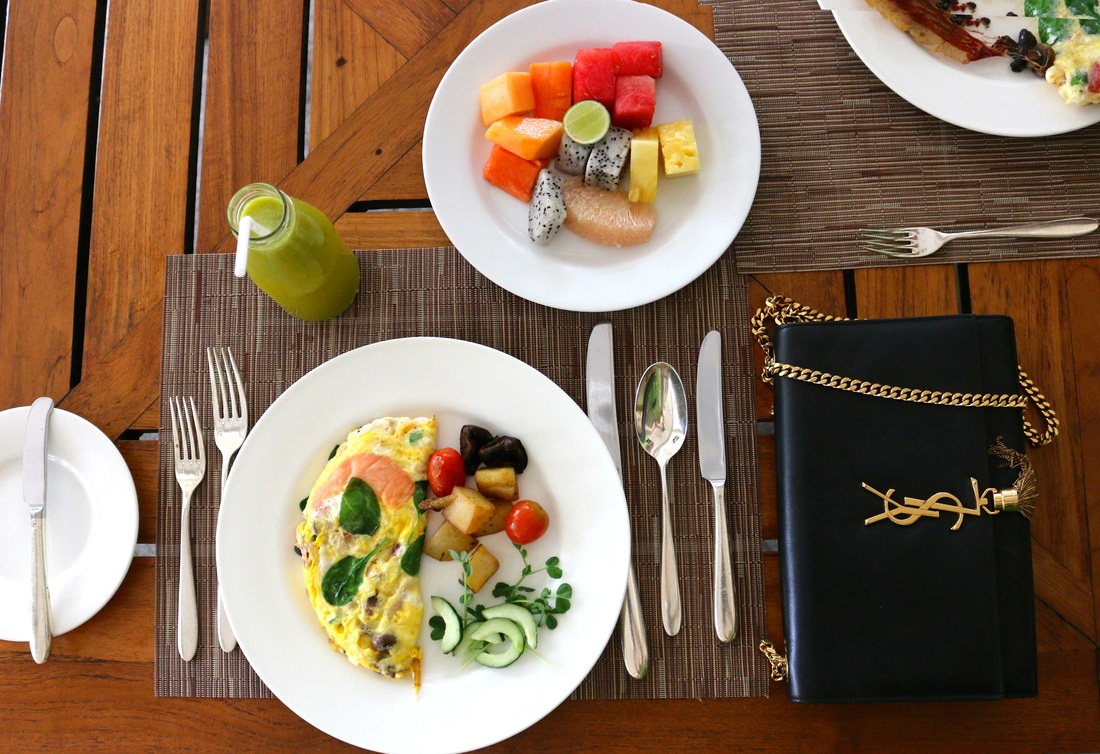 After a delicious breakfast at our hotel, we headed out to the monument, where apparently you can go inside and from the very top, see an amazing view of Jakarta. As we got closer to the entrance, we saw many horse carriages with blossoms and flowers attached, i made a quick mental note to suggest a ride on one of them later. We walked through the Monument grounds were many locals were cycling on bikes of all shapes and sizes, from three seaters, to mini motorbikes so small they were like little bees whizzing around with the likes of kids as well as a couple of adults riding them.

I absolutely fell in love with the tall slim palm trees surrounding the square. Sure, living in Dubai i see palm trees everyday but they are a lot shorter and possibly genetically modified so they all look the same, so seeing such beautiful tall ones with their own little characters made me smile.

We definitely stood out like a soar thumb, and with crowds starring at us and circling us as we walked i wondered where the rest of the tourists were. Maybe it was my newly dyed blonde hair or my bright green and yellow jumpsuit but it was quite funny how people reacted as i walked past. I even had a family ask to take photographs with me.

It was pretty confusing to find the entrance to go inside the monument and with the sun directly above our head, the heat had started to become a little intolerable, i couldn't stop but think of how wearing my sunglasses made me so hot underneath yet without them i couldn't see where i was walking. Deciding between the two, we finally were directed to the entrance of the monument, and a confusing entrance at that. We had to go down into a subway like passage far from the actual monument, and walk in an un air-conditioned and overcrowded corridor. Sweating at this point i just hoped that the view would be worth the mission. But no, it was worse, for some reason the top was closed. We could walk inside and see the displayed little statues presenting a story of Indonesia's history behind the glass, but no view. We were told to make it there before 2.30pm as they close the 'top' then, but at 12pm i actually wanted to cry, cancelling my earlier mental note of a ride on the horse carriage i just wanted to get indoors, into a mall under some AC.

Oh how i do love Air Conditioning (sometimes). We entered Plaza Indonesia, a big shopping mall filled with lots of familiar shops, luxury brands, highstreet brands and of course, not so familiar names of local brands - which i love. We walked around the different floors and after a little spot of shopping we stopped at Kenbu restaurant , and the very colourful menu with all the amazing dishes photographed got us very excited, and yes, led us to order a little more than what our stomachs were ready for - (something we later discovered we did a lot of on this trip). After our amazing lunch we headed to the supermarket in search of green tea powder and coffee Luwak (being the world's most expensive and best coffee in the world which is produced in Indonesia). Jumping for joy not just because we got what we wanted but i found Chinese rice crackers!! Having tried them on my last trip to London for my best friend's wedding - StyleSuzi, the night before, Suzi's mum had brought us lots of packets of them and i immediately had become addicted to them, and i couldn't believe i just found them in a supermarket in Jakarta!! So four packets later, and i was munching them throughout the whole trip, couldn't even wait to bring them back home with me!!

xx