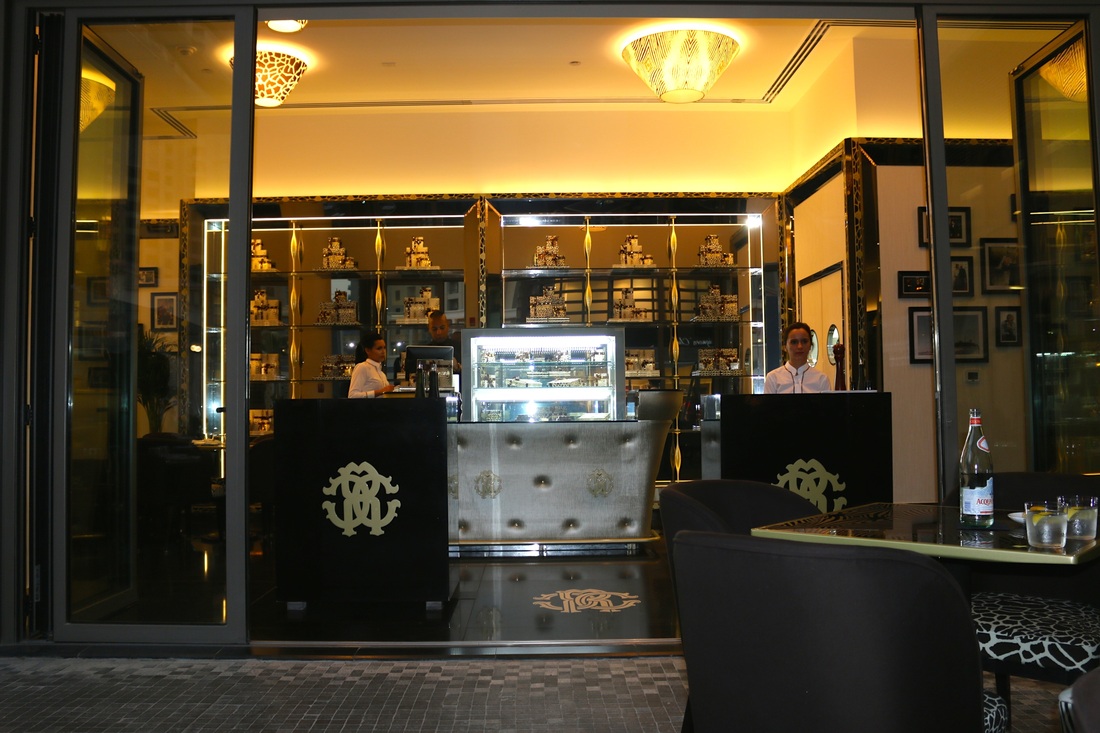 Cavalli Caffe held an exclusive bloggers launch. Situated on The Beach at JBR, Cavalli Caffe is of course an Italian cuisine restaurant / cafe. Do not for one second mistake this place for just a cafe alone, as it serves one of the finest food amongst its competitors along the shore.

With an exciting menu with all your favourite Italian dishes but at the finest quality, we began our tastebud journey. From a long list of assorted mocktails, i chose the Choconut. Any guesses to what's inside this clever mix? Coconut, Pineapple, Orange and Spicy Chocolate Coulis. It was definitely an out of this world idea and just as remarkably executed. Delicious!

We received a menu of a three course meal to which we had to select each course. For my appetiser i chose the 'Barbabietola con Labneh' - Marinated Red and Golden Beetroot with Toasted Hazelnut Labneh. Light and refreshing to taste and beautifully presented. My main course was the 'Filetto di Salmone' - Pan-fried fillet of Salmon, Tomato Concasse, Carpers, Samphire and a Citrus Glaze. Salmon is one of my favourite fish, and i have to admit, that this one was to die for! Cooked to perfection, it could possibly be my favourite salmon to date. Slightly crispy on the outside and soft and flaky in the inside, and with the flavours of vegetables and the dressing, amazing! I would defiantly visit again, just for this salmon! Next, was the desert, and i ordered the 'Fondente al Pistacchio' - Chocolate Fondant and Pistachio Ice cream. Oh so dreamy! All the dishes here were miraculously presented and the Fondant was no different. This desert is so worth the extra hours in the gym. And i take back my word on the Salmon, i will come back for the same menu all over! Perfection.

xx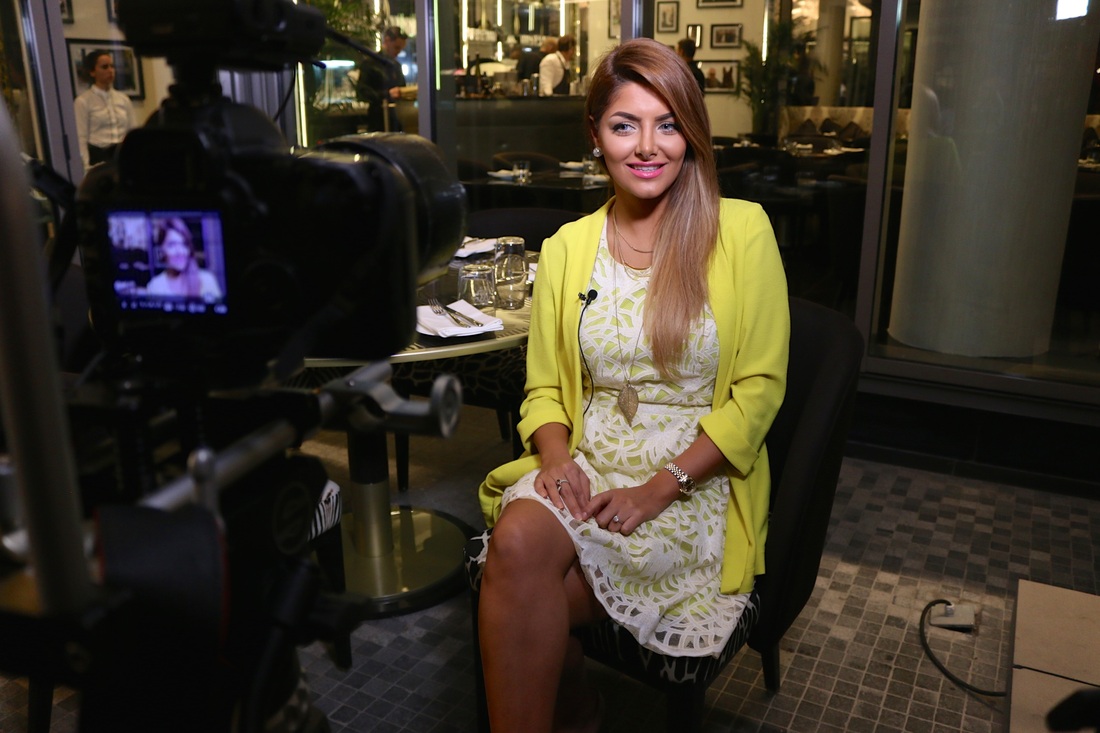 Here i am being interviewed by Ulas Atay from www.globalistfilm.com about my experience at Cavalli Caffe.