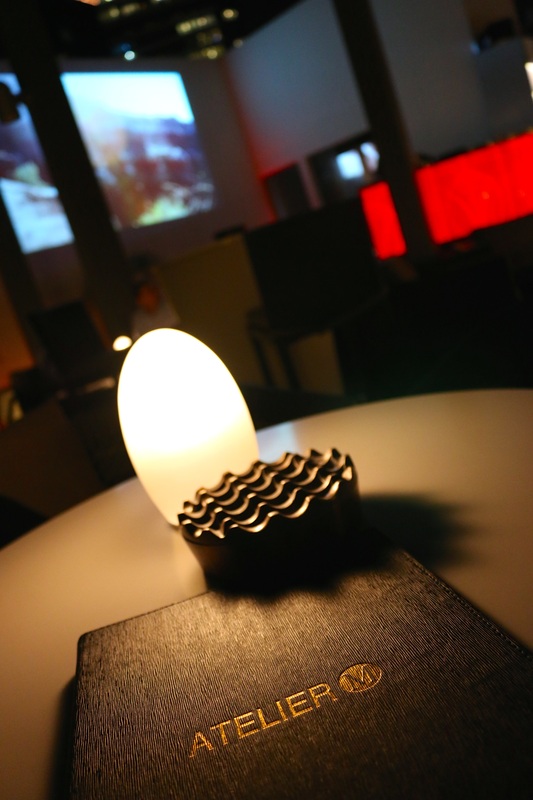 I was invited to Atelier M for dinner (not to review), however i enjoyed the food so much, that i just had to share here with you guys. Atelier M as explained on their website is a, "'deconstruction and reimagining of cuisine (French with a modern Asian and Mediterranean Twist)." We dined on the rooftop. An outdoor space overlooking the pretty Marina backdrop with its twinkling lights. With choices of sofas to lounge on - perfect for a relaxing catchup with friends enjoying drinks, or your favourite shisha, or as we chose, tables to dine at.

We were greeted by our waiter, Ron, who was so sweet and knowledgeable about the menu, it was very pleasant. This in itself showed that Atelier M not only took the food seriously but made sure their staff did too, and trained them well enough to serve the best customer experience, and it truly was that (thanks to Ron) :)

I began my order with a particularly luxury named mocktail 'Pink Rolls Royce' which included: mint leaves, pomegranate seeds, pomegranate juice, grapefruit juice and gomme. A total delight. The starters we order were 'Wild Sea Bass Carpaccio', 'Roasted Beet Salad' and 'Truffled Asparagus'. The Carpaccio was stunning. Delicately delicious with the pickled cucumber and fish roe in a sea of wasabi soy sauce. I couldn't get enough of this dish! Next, i tried the 'Roasted Beet Salad which was just as fabulous. With Tri Colour Beets, Goats Cheese and Candied Pistachio with a drizzle of Aged Balsamic, it was a beautiful combination. The sweetness of the beetroots, the salty cheese and the crunchy earthy pistachio. It was so light and refreshing i could eat this everyday and never tire of it - clearly my taste buds were in heaven! So next was the 'Truffled Asparagus': Grilled Asparagus, Gruyere, and Truffle Mousseline. Gruyere cheese melted on warm crunchy asparagus. Fuss free and delicious.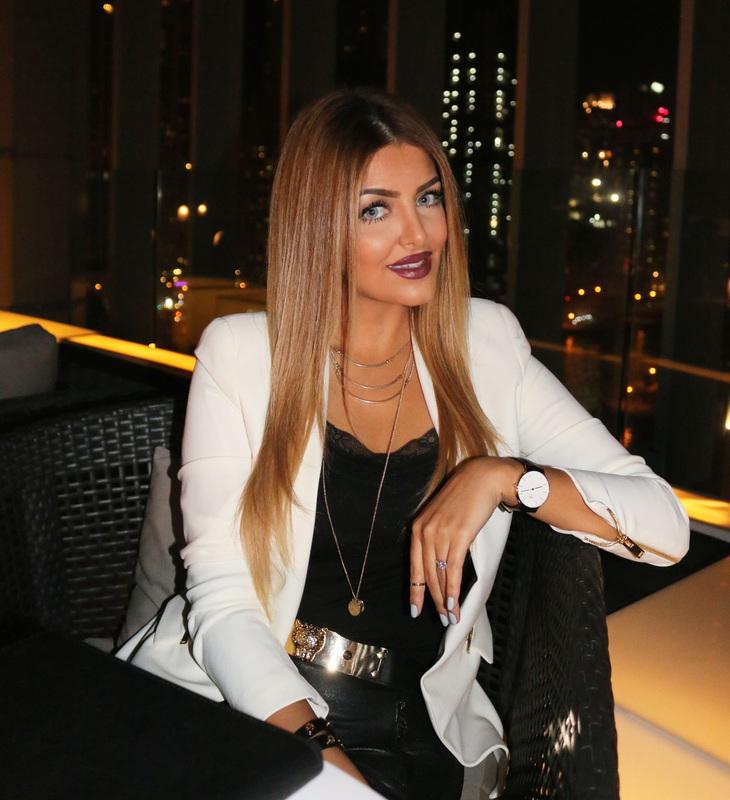 I ordered a second drink, the restaurants signature mocktail, Sailors Navy: a mix of passionfruit, pineapple and vanilla! A gorgeous presentation to go with that mouthwatering recipe. For mains, being a total fish addict, i ordered the 'Organic Salmon': Seared Salmon, Nameko Mushrooms and Sauce Kinoko. The combination of flavours were perfect and here is where the 'Asian twist' shone through beautifully! The salmon, was of course cooked to perfection and the sauce was just as fabulous. And for the meat lovers, don't worry, as my partner ordered the Wagu Striploin, he praised the taste and quality of his dish just as much. For desert i ordered the 'Valrhona Manjari Fondant'. Another trip to heaven for me. The textures, and combination of the chocolate, ice-cream and the crispy coca nibs. Wow. Sinfully satisfying. All the ingredients used in every plate we tried, tasted fresh and of the highest quality. Atelier M is not just fine dining by name but certainly by nature too. Bravo!

xx