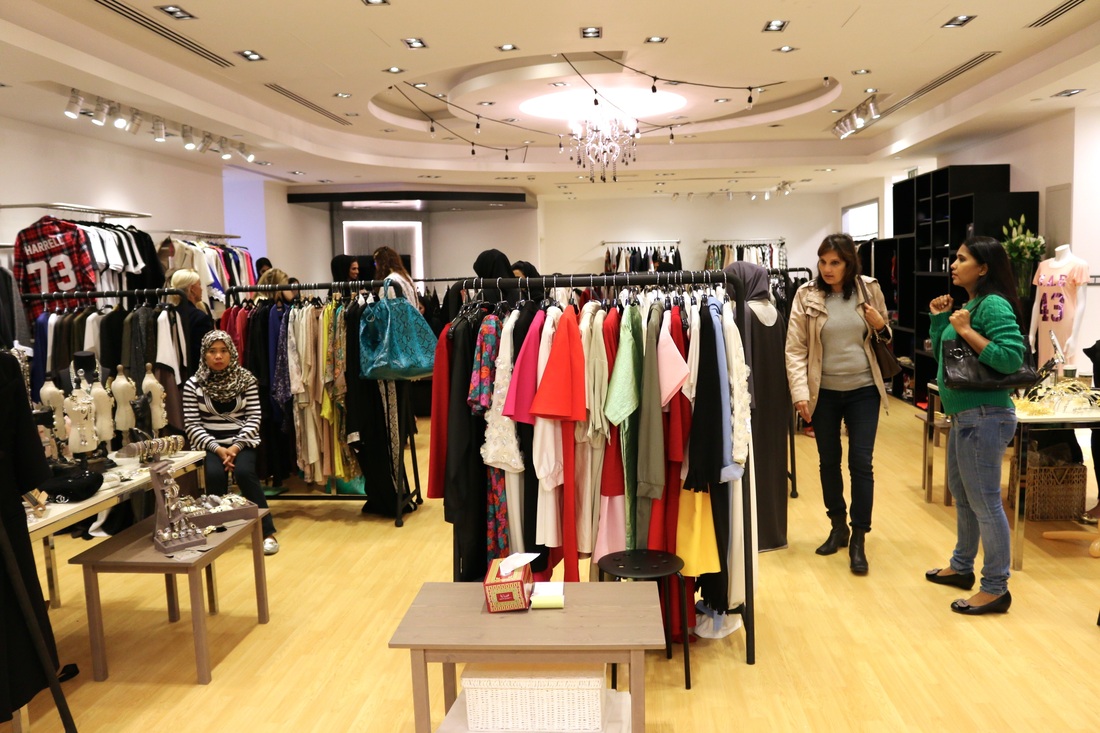 The Fashion Vault is a boutique based in Jumeirah Road's Sunset Mall. I was back in the little cute corner for an event called The Loft, where 18 designers showcased their new collections themselves to be purchased right there and then. Most of the brands are currently sold in The Fashion Vault itself, others hoping to launch there soon, and the rest taking this opportunity to find a new market and advertise their brand further.

From jewellery, to phone covers, from abayas to ball gowns, there was a huge range of products available and with each brand showing their signature style and presenting their latest pieces, it was great to see such diverse talent under one roof. Below are photographs i took from inside The Fashion Vault.

Wishing all the brands great success and well done for the beautiful and creative pieces presented.

xx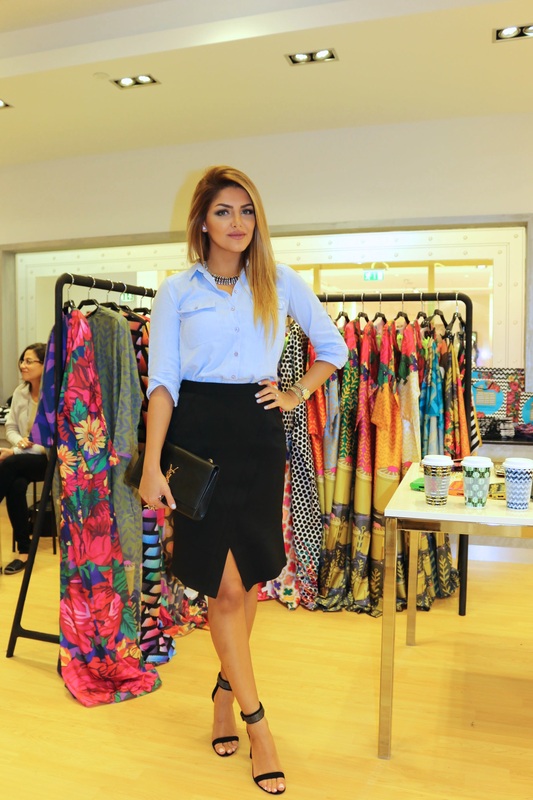 Standing in front of one of the most colourful collections, with beautiful printed pieces inspired by luxury brands such as Van Cleef and Arpels and Chanel.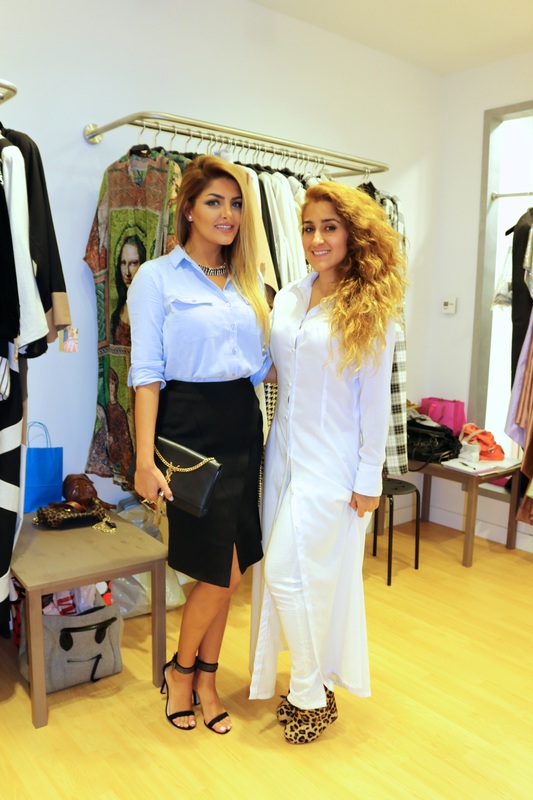 With Designer Mahsa. Shop her designs in The Fashion Vault and online on www.fashlink.com